Philips NeoPix Ultra 2TV+
True Full HD Projector with Android TV
Based on Android TV, the Ultra 2TV+ projects images in True Full HD. Thanks to multiple image corrections, incredible speakers, low fan noise, and REC709 color space, you can get the best entertainment experience on a massive 120″ display!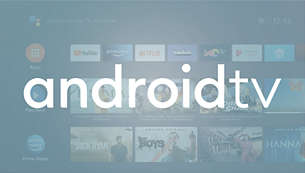 Android TV Experience
Your Philips Android TV Projector gives you the content you want when you want it. You can customise the home screen to display your favourite apps, making it effortless to start streaming the movies and shows you love or pick up where you left off. Our OSD has a new intuitive UI design, which makes it a breeze to navigate and find your way around. Powered by the fastest AMLOGIC CPU, it provides a smooth, best in class Android TV experience.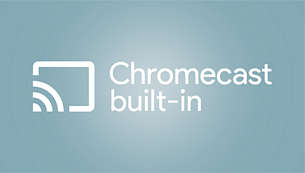 ChromeCast Built-in
Chromecast built-in is a technology that allows you to stream your favorite entertainment and apps from your phone, tablet, or laptop right to your TV or speakers. Your phone acts as a simple, powerful remote. Just open the mobile apps you already know and love to quickly access your TV shows and playlists. No new log-ins or downloads required. You can use your phone to search, browse, queue and control the projector from anywhere in the home, and keep using it without disrupting what's playing or draining your battery.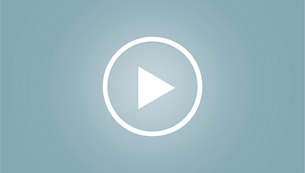 Media Player
Pop your essentials in your hand with the integrated Media Player. Browse, watch all your videos, listen to your music, or share your latest holiday pictures from external storage sources like a USB stick of hard drive. Just plug your external storage device to the USB A port and play all your local content thanks to a range of apps from the Playstore (like Plex, VLC, etc.)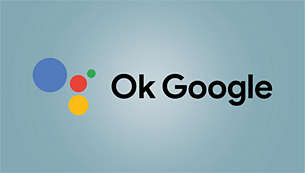 OK Google Ready
Want to play a game, watch Netflix or find content and apps in the Google Play store? Just tell your projector. You can even command all Google Assistant-compatible smart home devices, like dimming the lights and setting the thermostat on movie night.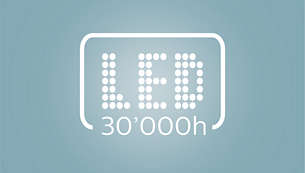 Advanced LED Light Source
The powerful LED light source displays rich, vivid colors and will last up to 30,000 hours. You won't need to replace it since it lasts 20 years with an average usage of 4 hours per day! Additionally, the power consumption is far lower than a regular lamp based projector, which means you benefit from a bigger screen and fully immersive experience, all through an eco friendly device!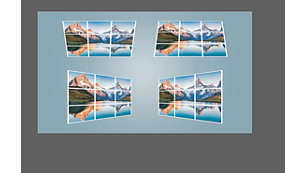 Bespoke Corrections
Place the projector wherever you wish! Auto keystone and 4 corner correction help to eliminate crooked, distorted images for a perfectly proportioned picture even if the device is not straight in front of the wall. It also gives users an optimal image from virtually any angle and eliminates many of the hassles of an optimal set-up. Big space, small wall? No worries! The digital zoom maximizes the image size even if your projector is far away from a wall. Thanks to the 1.44 throw ratio, small spaces get a bigger picture. Ultra 2TV+ requires as little as 3.8m to project stunning 120" pictures.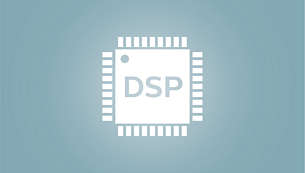 DSP
Digital Signal Processing enhances all sound frequencies helping you to fully immerse yourself in your favorite TV content.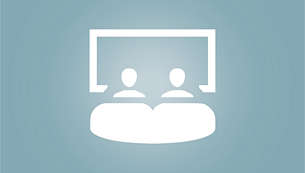 Ideal for home entertainment
Dedicated picture modes: Cinema (REC709) and Vivid TV mode are carefully calibrated with the best brightness and color settings so that you can enjoy the highest quality content with ease. You can connect the NeoPix to your Nintendo Switch, Playstation 5 or any console to get 120" of visual excellence thanks to the low 5ms input lag and 60Hz refresh rate.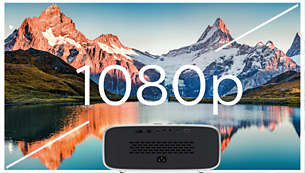 True Full HD 1920×1080
The NeoPix Ultra 2TV+ delivers True 1080p Full HD to watch all your favorite movies, TV shows or play games on a massive 120" with best in class resolution. Our new technology utilizes optimal color, gamma and LCD tuning to bring out the most accurate and brightest images. Our tuning reaches Rec.709 HDTV standard color coverage, ensuring an incredible image performance that delivers sharp, crisp visuals. Pictures and colors remain lifelike with outstanding full high definition sharpness for text. Have a ceiling mount too? No worries, the Ultra 2TV+ will automatically reverse the image for you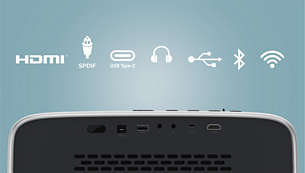 Wide range of connections
Connect all your favorite devices via HDMI (like smartphone, tablet, laptop, gaming console) or USB-C Video and play all your videos, pictures, and audio files from a USB thanks to the built-in multimedia player. The Wi-fi MIMO Dual Band technology reduces buffering and is ideal for online gaming or watching Full HD movies.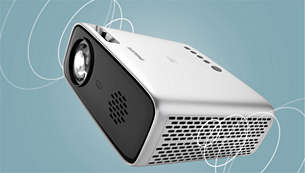 Xtreme Sound
Booming 2x10watts with Surround and bass boost for maximum power during a deep movie or music immersion.
Vivid Display: Up to 100″ display in True Full HD 1080p, 1920x1080p resolution. Updated sealed light engine for better bright image and vivid colors
Smart: built-in Android TV dongle with all your favorite apps, Google Cast and more!
Image Corrections: place it where you wish! Automatic rotation and keystone, 4 corners correction, digital zoom and panel flip functions
Booming Sound: 2x15watts with Surround and bass boost for maximum power, immerse yourself and even listen to your music
Super Silent: new cooling technology reducing by 25% the fan noise